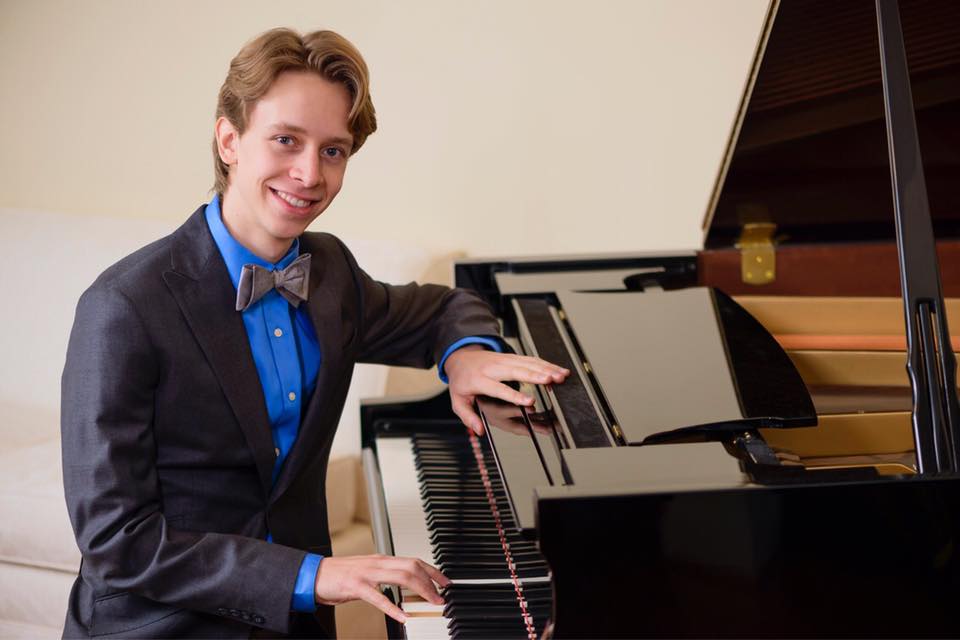 At twenty-three years old, Baron Fenwick has performed throughout the United States. He has been a soloist with the Hudson Valley Philharmonic, the Charlotte Symphony Orchestra, the South Carolina Philharmonic, the Flint Symphony Orchestra, the Western Piedmont Symphony, the South Shore Symphony, and the Chamber Orchestra of Southern Maryland. His performance with conductor Erin Freeman and the South Carolina Philharmonic was called "brilliant" by David Lowry of the Columbia Free-Times. "His driving rhythm, virtuosic technique, musical treatment and careful attention to the ensemble were all stunning. Put two or three more years on this young man, and we might well have a major star."
Baron recently made his Carnegie Hall debut in Weill Hall. He was awarded first prize in the International Keyboard Institute and Festival in 2016. In 2017, he received 2nd prize in the Prix Ravel at the Fontainebleau School of Art in France. He was awarded a career grant from the Salon de Virtuosi and performed at the Gala Opening of its 2015 - 2016 season, broadcast on WQXR. In March, 2015, he won first prize in the 2015 William C. Byrd Young Artist Competition. He received honorable mention in the 2013 Mannes concerto competition, and has won numerous state and national competitions. He has accumulated a number of important concert appearances in New York and regularly gives recitals around the country. In addition, he has participated in summer festivals worldwide. His diverse musical activities range from historical performance of Classical era music to premiering the works of new composers. In 2016, Baron performed the world premiere of Candlelight, a piano concerto by Faye-Ellen Silverman (composer and Mannes faculty member). He also was a co-producer for her cantata, A Free Pen. Above all, Baron enjoys collaborating with other musicians and has learned and performed a significant repertoire of chamber music.
Originally from Boone, North Carolina, Baron is a second-year graduate student at Mannes College the New School for Music, in New York City. He studies with Vladimir Feltsman and Pavlina Dokovska.